OPINION
What is it with The Food Movement and beef?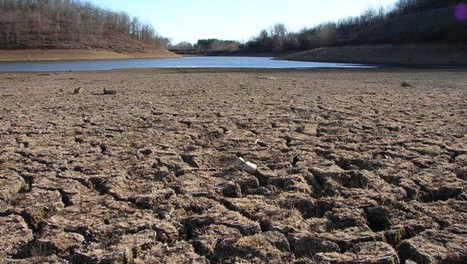 In an era marked by climate change, intensifying drought and floods, exponential population growth, and scarce arable land, consumers are expected to make responsible food choices—choices that minimize agriculture's impact on fragile ecosystems. Critical to this task is access to information that's generally free of ideological bias or conflict of interest. Unfortunately, despite the food movement's success in raising awareness about agriculture's environmental footprint, the movement's leaders have systematically refused to confront the ecological implications of one cause that represents everything that's wrong with contemporary agriculture: the cow.
On April 2, NYU held a panel discussion entitled "What Exactly is Sustainable? Thinking Smart for the Future." Despite the title's promise, the panelists avoided the subject of sustainability altogether. This evasion was surprising given that the event's first speaker was Nicolette Hahn Niman—the environmental lawyer turned eco-rancher whose book, "Defending Beef" was prominently displayed for sale. Niman, a long-time advocate of sustainable agriculture, has spent the last decade arguing for agricultural reform in op-ed pages ranging from the New York Times to the Wall Street Journal.
The NYU event was open to the public and sponsored by NYU's Fales Library; Steinhardt School of Culture; Education and Human Development; and the Department of Nutrition, Food Studies, and Public Health.
The moderator, Clark Wolf, a restaurant consultant from California, began by mentioning his state's newly approved water restrictions. Niman took over from there, spending the next several minutes promoting beef as an essential agro-ecological element of our food system. It sounded like a defense; but it wasn't. A proper defense would have acknowledged documented problems concerning the kind of beef she produces. But Niman didn't. Not a word.
Instead, she lauded cattle's "miraculous digestive systems," praising their ability to "take grass and turn it into meat and milk" on "land that's not good for anything else." She waxed poetic about how cattle restored and improved grassland ecosystems, including soil and water, adding that cattle helped "protect habitat for countless wild animals." Her recommendation, in a nutshell, was that all cattle confined to CAFOs and feedlots be turned out on grass.
You would have expected someone in the room to object. What about beef's contribution to global warming, its high water footprint, destruction of native grasslands, reduction of predator species and biodiversity, and cruel treatment of sentient beings?
But nobody did. Nobody discussed these issues—not Wolf, not the other panelists, and certainly not the audience, which included Marion Nestle, the renowned NYU Professor of Nutrition, Food Studies, and Public Health. Nestle stayed mum.
Maybe she was just following the rules. The audience, after all, was effectively gagged. No direct questioning of panelists was allowed. Instead, questions could be written on index cards, which Wolf then sorted through. Most of the questions were benign, until Wolf got to Daily Pitchfork executive editor Vickery Eckhoff's question, which was addressed to Niman: "why had she avoided discussion of the methane issue and climate change?"
Wolf scanned the card and said: "the methane issue. We can't discuss that. It would be rude."
After the panel, Eckhoff addressed Niman herself, then asked one of the other panelists, Gustavo Sentrini, an associate professor in NYU's food studies program, about this lapse. Why did no one discuss it? Sentrini's observation: it's too politically contentious.
This excuse is all too common. Another example would be Tom Philpott's coverage of the drought in California. As James McWilliams reported in the New York Times in March 2014, the single most water-hogging crop in California is alfalfa. Alfalfa is used exclusively to feed cows, mostly dairy cows. Over a period of many months, Philpott, in light of this fact, dedicated no less than six columns in Mother Jones magazine to the impact of almonds on California's water crisis.
What accounts for this disparity in coverage? It is difficult to say for sure. But, given Philpott's history as a practitioner of small-scale animal agriculture, it seems safe to suggest that he was avoiding a well-documented fact that would complicate his—and many others'—ideological commitment to alternative forms of animal domestication. To his credit, he, unlike Niman, has at least shown an eventual awareness of alfalfa's water footprint, which he addressed in a recent column.
The tendency to skirt the bad news about alfalfa—and, by extension, the role of cattle in exacerbating California's water crisis—was blatantly evident in a tweet that Michael Pollan sent to his gazillion followers on April 8, 2015. In an illuminating LA Times infographic listing the amount of water required to produce a variety of foods, Pollan ignored beef, which uses 106 gallons of water per ounce, but singled out lentils as an offender—writing "time to bail on CA lentils, clearly"—even though lentils use 71 gallons per ounce.
This is what's passing as intelligent discourse on the connection between agriculture and California's drought. Nobody, it seems, wants to take on the beef industry in California—an industry that claims to be sustainable, when it clearly isn't. What a shame.
If consumers can't trust the biggest voices in the sustainable food movement to face difficult realities, can they trust anyone at all? If consumers aren't shown precise ways to act in order to ameliorate the problem, aren't we doing little more than driving home the ecologically disastrous message that we can, as we contemplate the drought in California, have our cake and eat it too?